Two years ago, I got a Timbuk2 Aviator backpack for a two-week trip to Europe and documented what I packed and the results.
I'll be going on a similar trip again this year, so I'm reviewing my packing list to see what I'll change this time. Here's what I'm thinking:
Swap for smaller / lighter: pajamas, running tank, water bottle (just bought a collapsible Vapur bottle), dress, raincoat (just got this, very packable)
Swap for better: Instead of $10 Forever 21 skinny jeans (seriously!) I picked up a pair of Prana Halle pants in grey. I like that they convert to capris. I'm also going to try this Royal Robbins shirt – the sleeves can be configured in three ways.
Skip: Swimsuit (didn't use), printed leggings (wore once), possibly the rain jacket depending on forecast.
Add: Sandals would have been nice in the heat, so I'm hunting for a lightweight, flat pair that I can walk miles in. I usually wear sandals with a 2″ heel and they are too bulky to pack.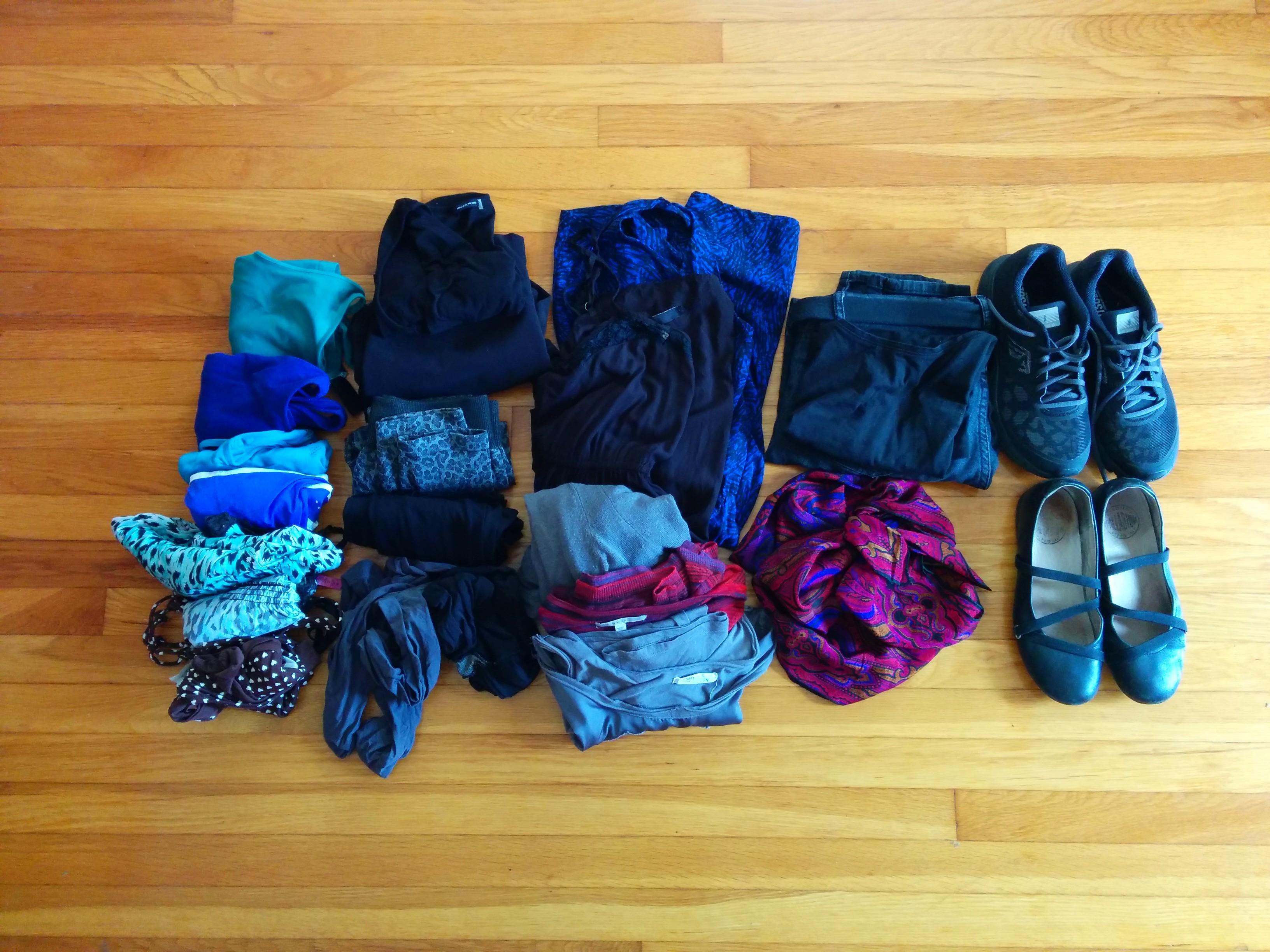 Here's the full list from last time with notes:
2 dresses – pack a very thin, light dress instead of jersey
1 skirt – keep
2 pairs of leggings (1 black, 1 gray print) – skip 1
2 pairs of tights (1 black, 1 gray) – skip 1
1 cardigan (gray) – keep (similar)
4 tanks (black, gray, blue, green) – maybe bring 1 very light running tank and 1 or 2 others
1 collared sleeveless shirt – maybe skip
1 light, short-sleeved sweater -replace with tshirt
1 pair running shorts – keep
1 pair sneakers – keep
1 pair flats – pack sandals in addition, or instead
underthings – keep, of course
sleepwear – bring something much lighter / smaller
scarf – keep
rain jacket – maybe keep depending on weather
on the plane: jeans / tshirt / hoodie – swapping jeans for pants